Key resources to underpin teaching and learning for anyone working with laboratory animals
Try an instructor account for free today!
Get started and see for yourself what other institutions love about our platform!
Join us - you'll be in good company!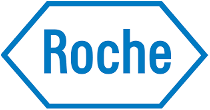 Hear from our learners and instructors
The modules are carefully designed to portray the most relevant information in each subject and maintain trainee attention.
This training has assisted us to support our researchers' learning while we begin the challenging task of creating resources that can support these topics further.
Having wasted many hours on NHS e-learning and GCP refreshers etc, this one was exceptionally concise, to the point, and helpful in practical ways.
Very fluid reading, well-designed, interactive and a solid base to stimulate further discussion in the classroom.
Great work! I was surprised how many learning outcomes you could cover in a relatively short, and succinct, online module! In my view, this provides a solid foundation upon which classroom discussions can build and start to consolidate knowledge.
I would like to thank you and your team for a remarkable workshop. The E-learning modules were very interactive, and the online lectures were extremely informative. As a result, we have booked a meeting with our PI to discuss the refinement of some of the procedures we are doing in our animal studies.
Individual Membership
All Knowledge Base Articles

ARC Forum Access (UK only)